WEBINAR: Telehealth: Understanding the Basics and the Recent COVID-19 Related Changes
May 21, 2020
3:00 PM to 4:00 PM
Presented by the Health Law Section
About the Program
In this webinar, the presenters will describe the benefits of telehealth and the legal issues that need to be considered by attorneys advising telehealth providers. From corporate formation to privacy, from licensure to reimbursement, there is no shortage of legal and practical obstacles for telehealth providers. Learn how telehealth providers overcome those challenges and flourish in a tough regulatory environment. This webinar will also review the rule changes and waivers that have recently been made by government agencies to expand the accessibility of telehealth services due to COVID-19 outbreak– and where that all leaves us once the pandemic is finally over.
You Will Learn
About telehealth legal basics, including licensure and corporate formation issues
Potential obstacles to telehealth rollouts, such as fraud and abuse, reimbursement, and privacy considerations
Tips on practical compliance and clinical considerations for clients adopting telehealth into their practice
Hear war stories from those advising complex telehealth legal businesses
The changes and waivers made by the federal and state government because of the COVID-19 pandemic and the effect on telehealth's future
Who Should Attend
Attorneys advising telehealth providers and vendors.
Cost – Free
Speakers
[one_second]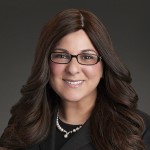 Jody Erdfarb
Wiggin and Dana LLP, Stamford[/one_second]
[one_second]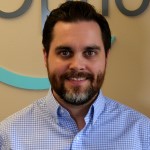 Nicholas Mercadante
PursueCare, Middletown[/one_second]

[button title="Register" link="https://members.ctbar.org/events/register.aspx?id=1378784″ target="_blank" align="" icon="" icon_position="" color="#00a0d5″ font_color="#ffffff" size="4″ full_width="" class="" download="" rel="" onclick=""]